Our gift cards are the perfect gift for Christmas, starting at just $20
Our silver accented, gaming-inspired gift cards are a great stocking filler for a family member or friend. Our gift cards can be redeemed for any of our products of services, and expire a year after purchase. Game servers are a great gift for kids - they can play in a safe, secure environment while interacting with their friends.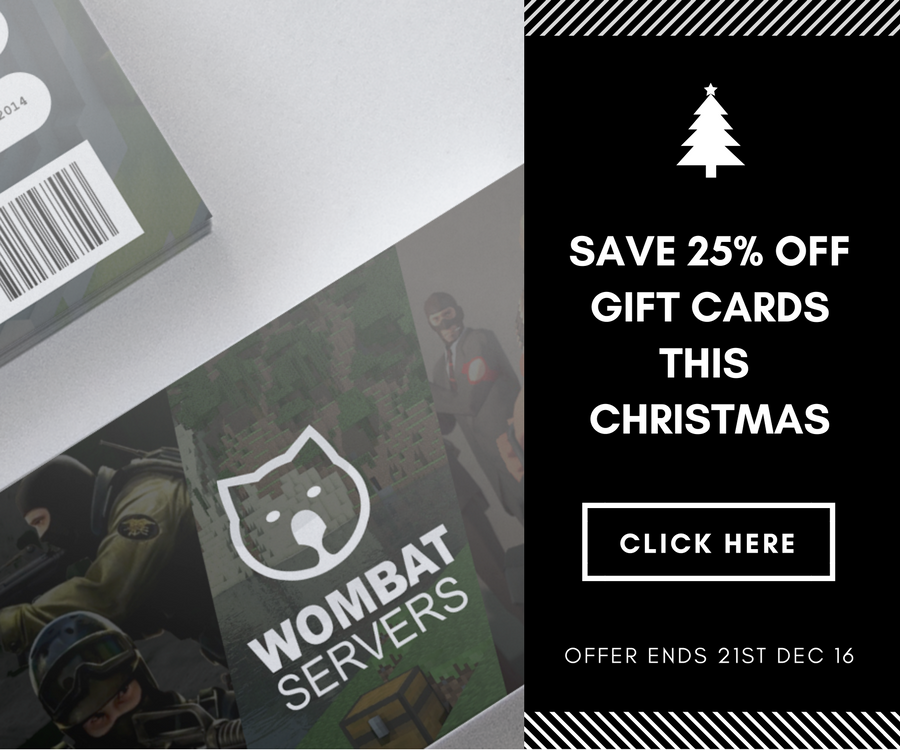 For customers in Australia, physical cards are dispatched to your nominated address within 24 hours, with express post available for next-day delivery. Electronic cards are available for international customers.